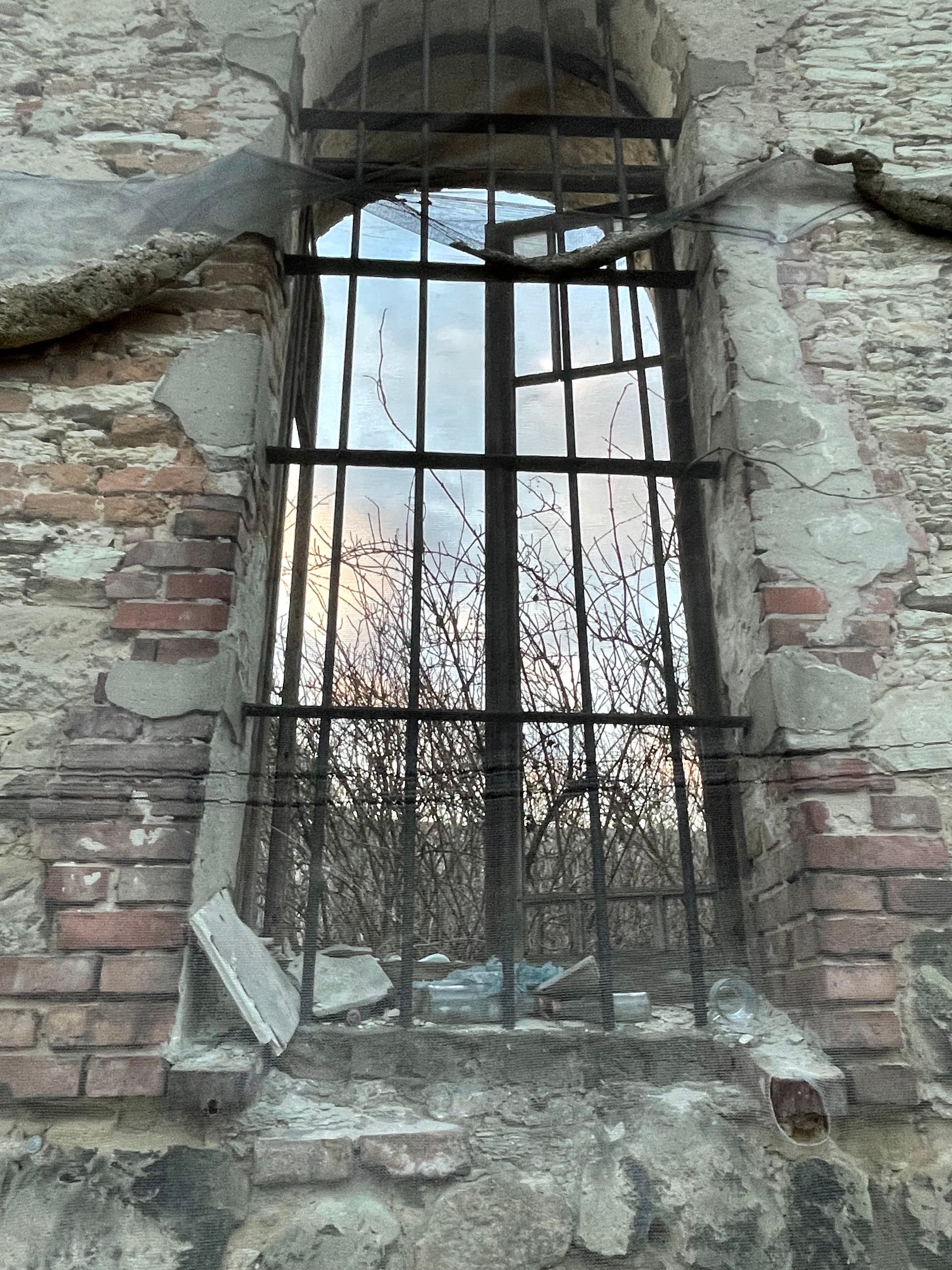 Shabbat in Krakow 
Leaving the Kazimierz Dolny area on Wednesday, I was fortunate enough to get a ride to Warsaw and then a few days later to Krakow. The best part about it was that the person who drove, Adam Koren (a dear friend of Marcin), is also a tour guide. We went off the main road a few times to visit several abandoned synagogues. No one has maintained them, and they represent what almost every single village in Poland once had--a shul. Now the gmina, the Jewish governance of each area, is supposed to caretake them. Every single one that I saw was in shameful disrepair. Of course, no one is using them. I had a thought. What if a Jewish group from Eastern Europe decided to restore one of these synagogues? And live close by, and create a commune or a kibbutz? This group can have its unique brand of Judaism, like thinking people who want to find the best path for their faith? You would be amazed at how little it costs to buy property in this area of the world. 
On my arrival in Krakow, Alan delivered me to a beautiful apartment in the heart of the city. Within walking distance to the Museum of the Galicia and the JCC of Krakow. Friday night Rivka Foremniak and I did a Shabbat service at the Museum for congregation Or Hadasz. It was a beautiful and well-attended service. Quite frankly, we did much more of the liturgy than the abbreviated services in the Zoom USA world. It was lovely davening, and almost everybody sang-they knew the words and the melodies. Afterward, we had a kosher dinner at the JCC, which was delicious, and I had a wonderful conversation with the rabbi and with the director of the JCC. Of course, all of us are from New York, so, like Rabbi Shudrich, we had a lot of fun sharing stories and Torah learning. He did not expect me or Rivka to know the entire Birkat hamazon, but he had a big smile on his face when we reached the end. 
The next day we had a service in the morning, but only two people were there as expected. But the two that attended were on a course towards conversion to Judaism. Much of the service was teaching--the meaning of the prayers, Torah, and Jewish philosophy. We had lunch afterward and continued our discussion. 
After Shabbat, we had a havdalah service at the JCC on the top floor of the building, which had a clear view of the old town. It was a beautiful concert that many people attended—also, many members of the JCC choir. They invited me to rehearsal this week, but I think I will leave before then for Gdansk. I did talk about an arrangement of Peter Yarrow's "Light One Candle" earlier to the Tslil Choir in Warsaw, and so Peter and I spoke this evening about how to arrange to have the choral music delivered to the choirs. What a wonderful man--when I told him that I wanted the Jewish choirs to sing his song, he took his precious time to ensure they had what they needed. BTW, people who were at the concert also made plans to attend the next Kabbalat Shabbat service at Or Hadasz. One Jew at a Time!! 
We are also instituting a once-a-month Shabbat service in Lublin and Chelm!! 
I am having a relaxed couple of days here in Krakow. I bought perogies (my mom used to make them) and wanted to fry them, but I could not figure out how to make the electric range work, so I microwaved them in some butter. Not as good as fried but excellent with beer! 
Ending this episode and look forward to having the time to continue writing.