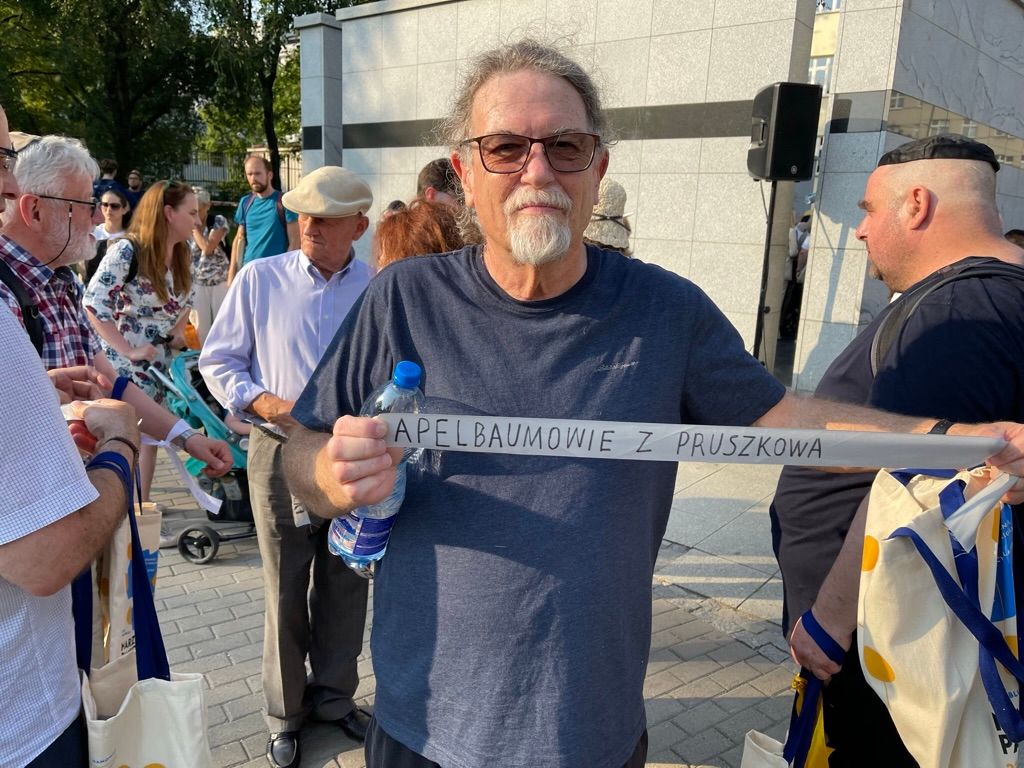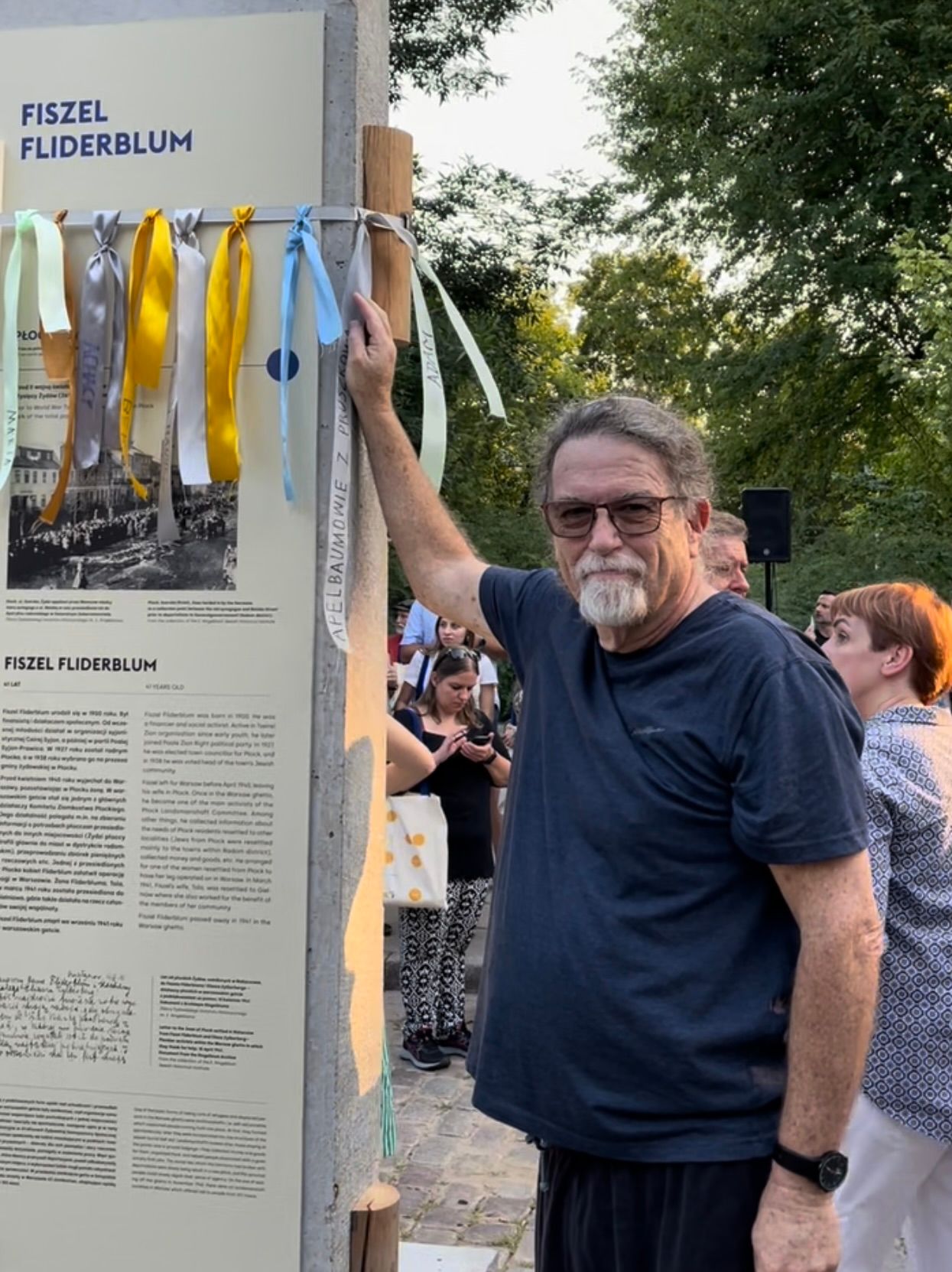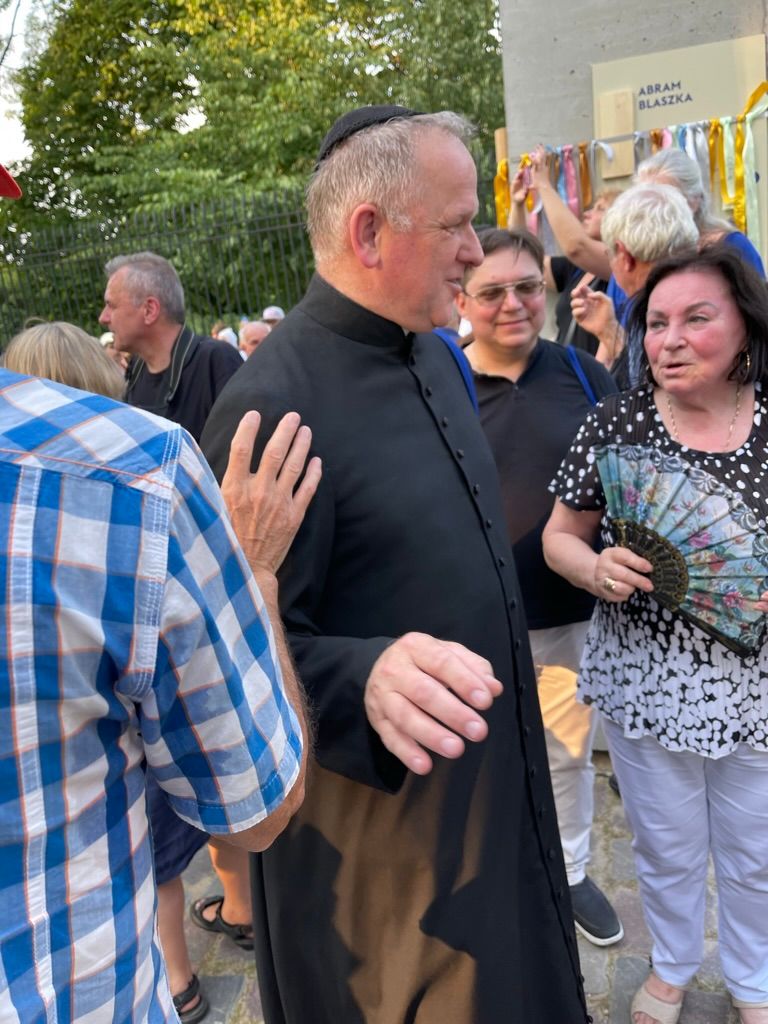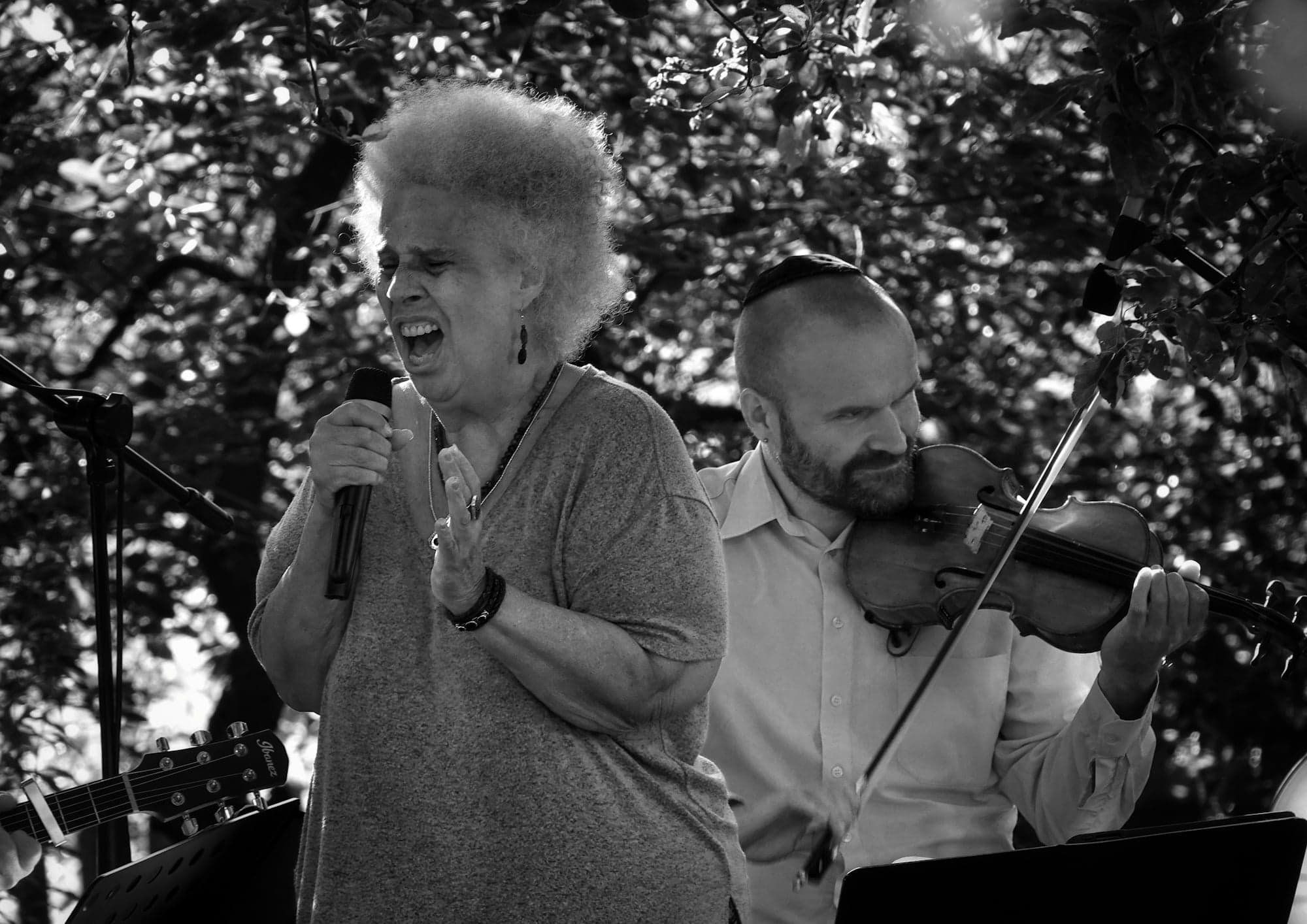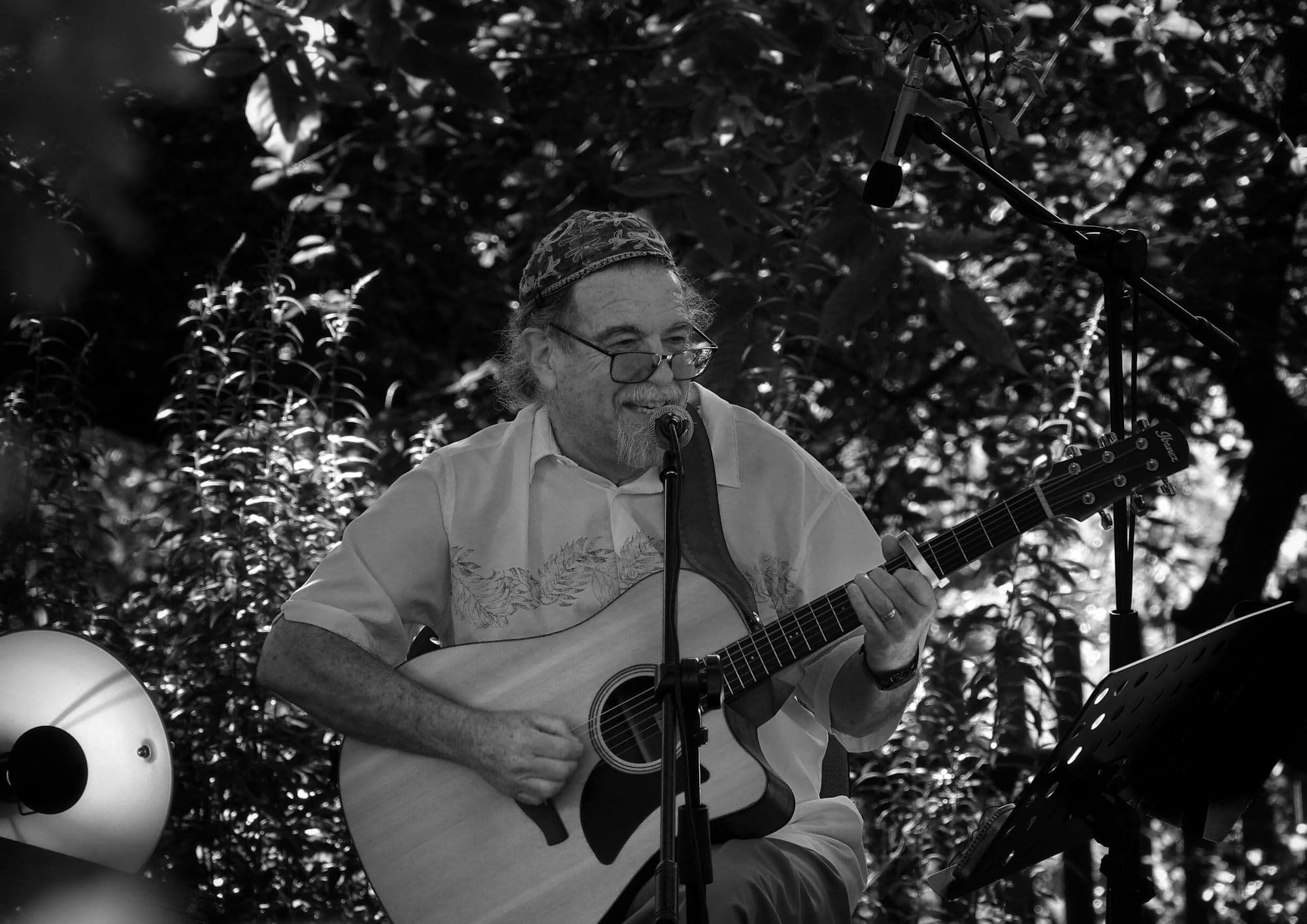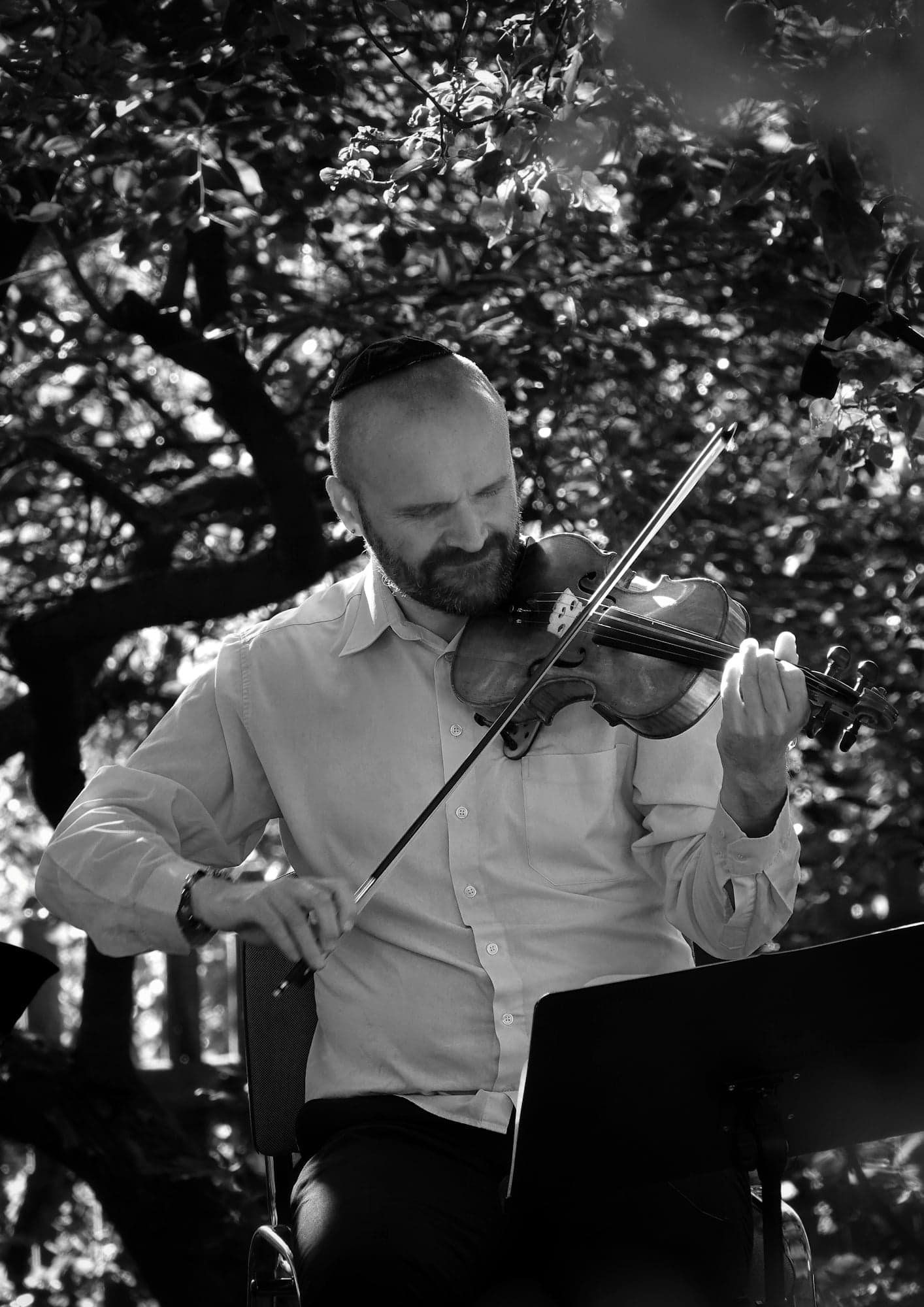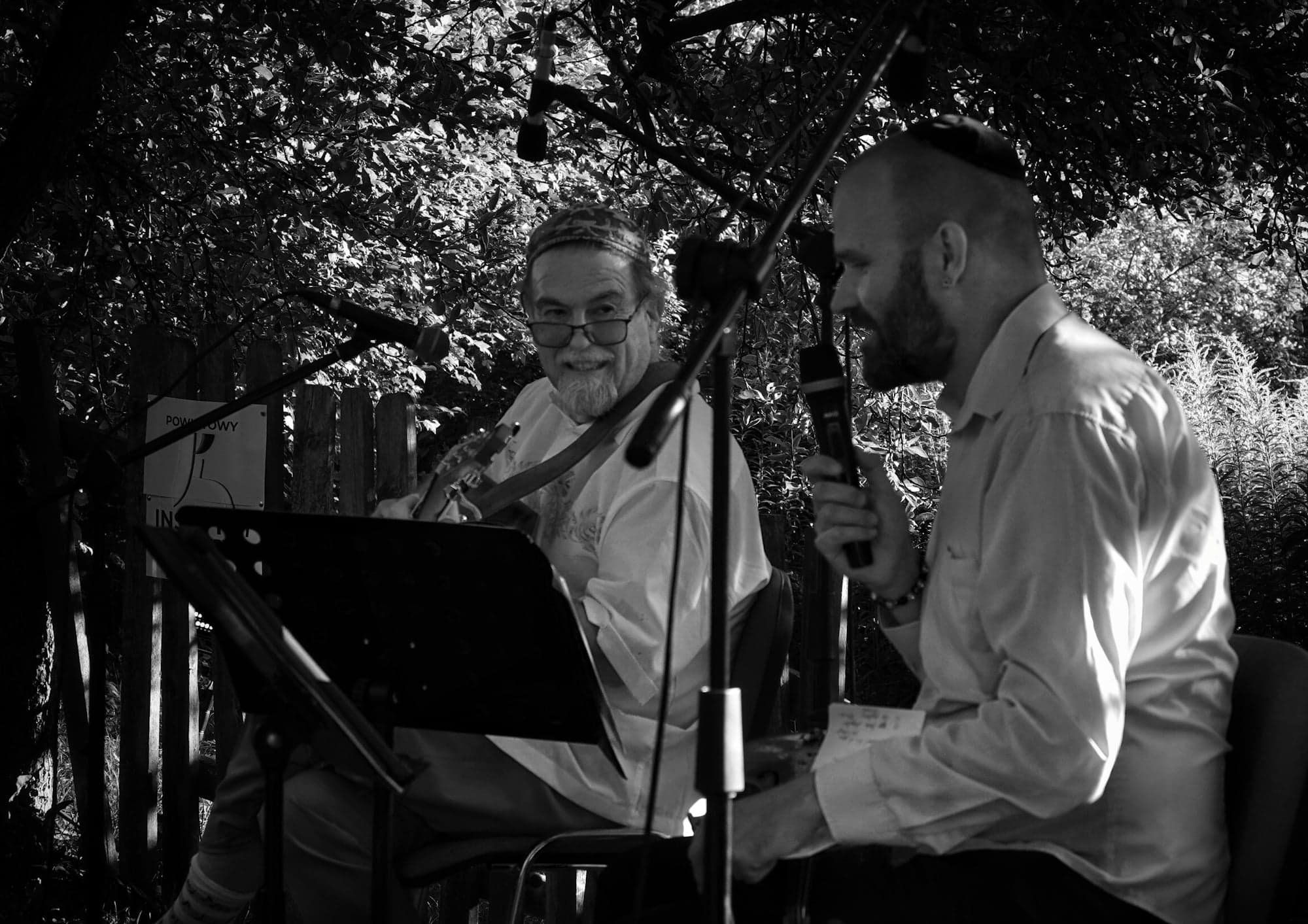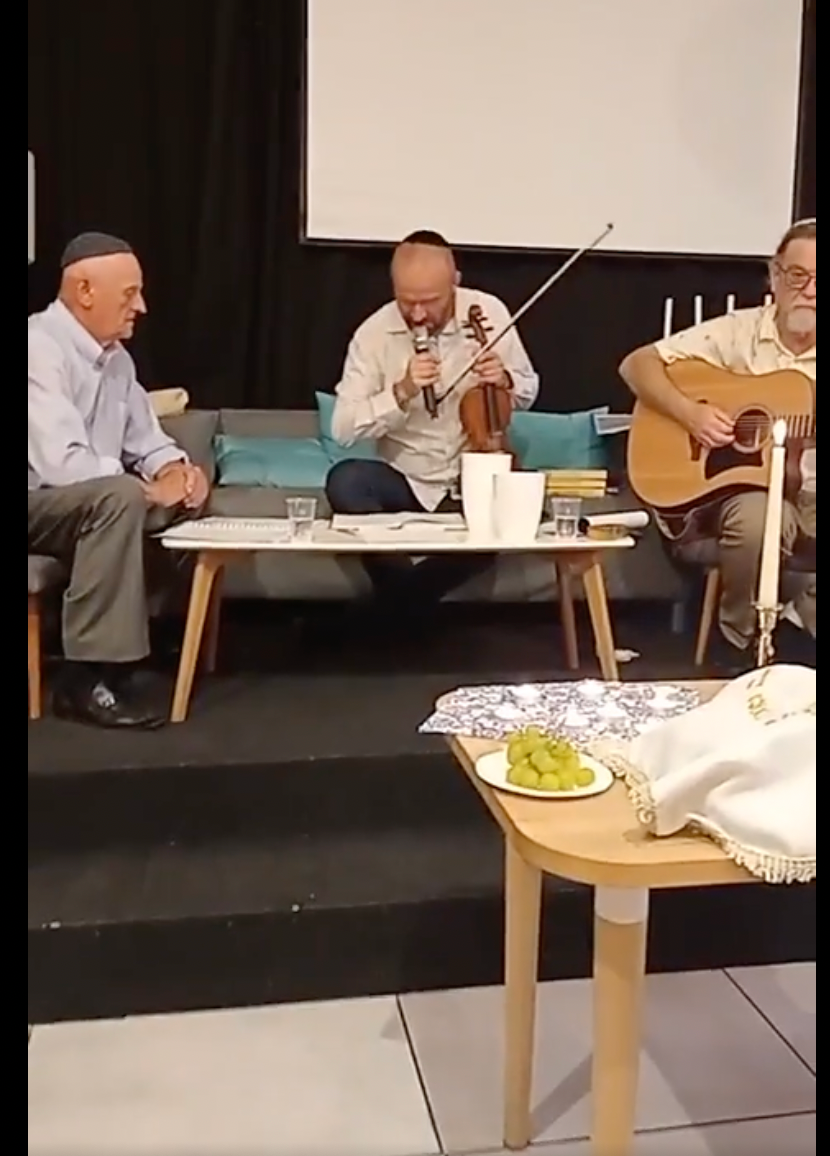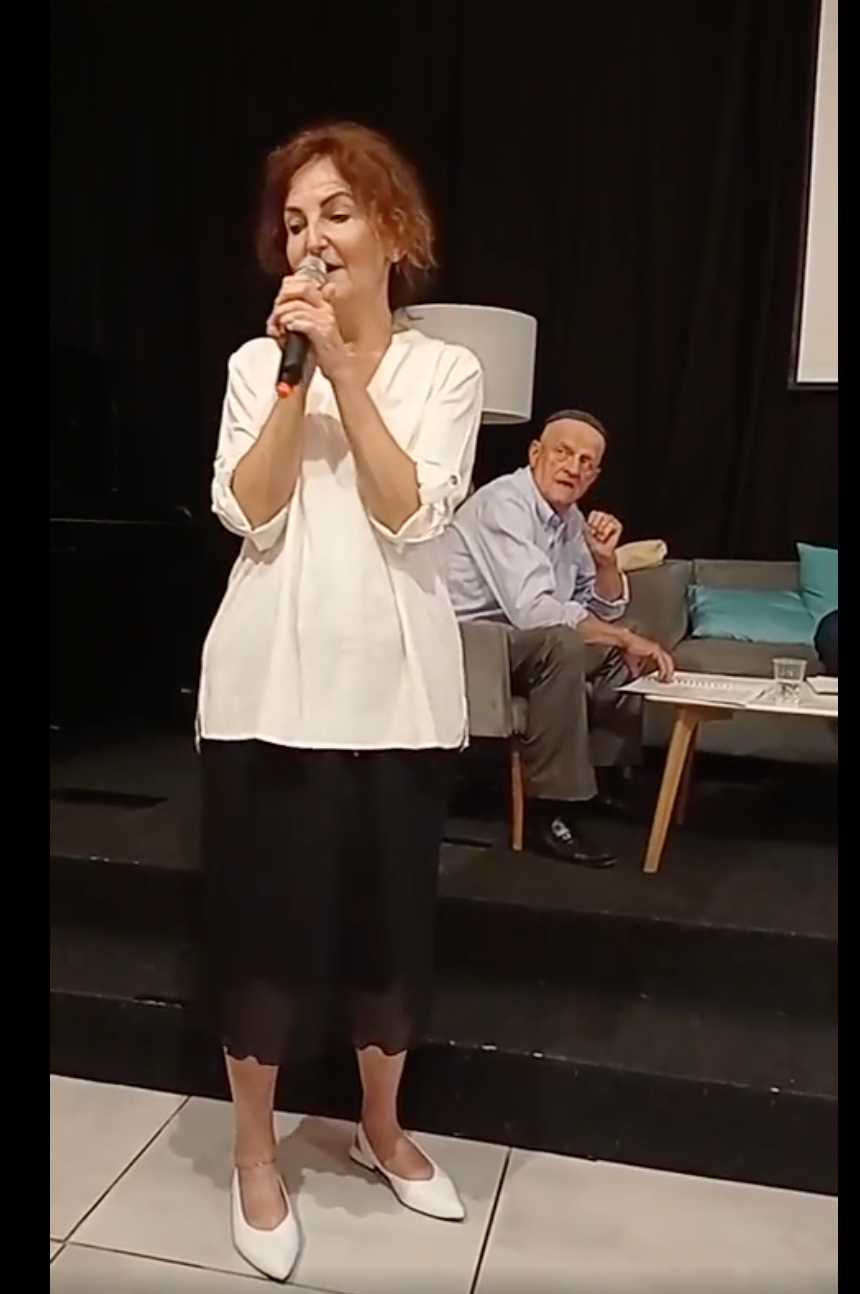 First Shabbat in Poland  
We drove back from Ostroviec to Warsaw on Friday and checked in to the hotel. We participated in the March of Remembrance, directly afterward commemorating the deportation of the Warsaw Ghetto's Jews to the death camps. This march had at least a thousand people, including the President of Poland and the Chief Rabbi of Poland, Rabbi Shudrich. We were in the company of our dear friend, Pawel Spiewak, who was mentioned as the founder of this march. This attestation was an honor for us, who are his friends and colleagues. Each marcher was given a ribbon with the name of one of the souls sent to death. We carried those ribbons to the end of the march and tied them to the memorial made in their memory.  
After the march, it was off to the Babel Klub, a library/meeting place where Jewish Historical Society members gather. The place was filled with people with loudly singing voices. We had a Kabbalat Shabbat service hosted by Beit Warsawa/Polska, the Progressive Jewish congregation. Marcin accompanied me on violin, and Henryk (one of my students) led the service parts of the service. What thrilled me was that Henryk sang many of my compositions for Shabbat, and instead of the English parts, he sang the Hebrew. It was spectacular!! It was a machaya!!!!! Note: I did the same on the following Shabbat! It worked great!!

On Shabbat morning, I went to Eitz Chayim, and they asked me to lead the service. I also read the maftir and the haftarah. It was a lovely service. After my shluff, I went to the Nozyk Synagogue, where I davened mincha. We ate and sang for a long time until maariv. I left a little early to be with Kelley before the end and davened on my pleasant walk back to the hotel.  

The next day we drove to a place near Radom, to do a concert at the favorite hang spot of Boleslaw Lesmian, the great Polish poet who was Jewish. The venue was beautiful -- I will have some photos in this blog. It was an enchanted place in a town called Ilza with an ancient castle overlooking the area. The concert with Marcin and Kelley inspired the crowd--we also sang Ukrainian songs since refugees were in attendance.  
Next day we were off to Kaziemierz--more about that in the next blog!