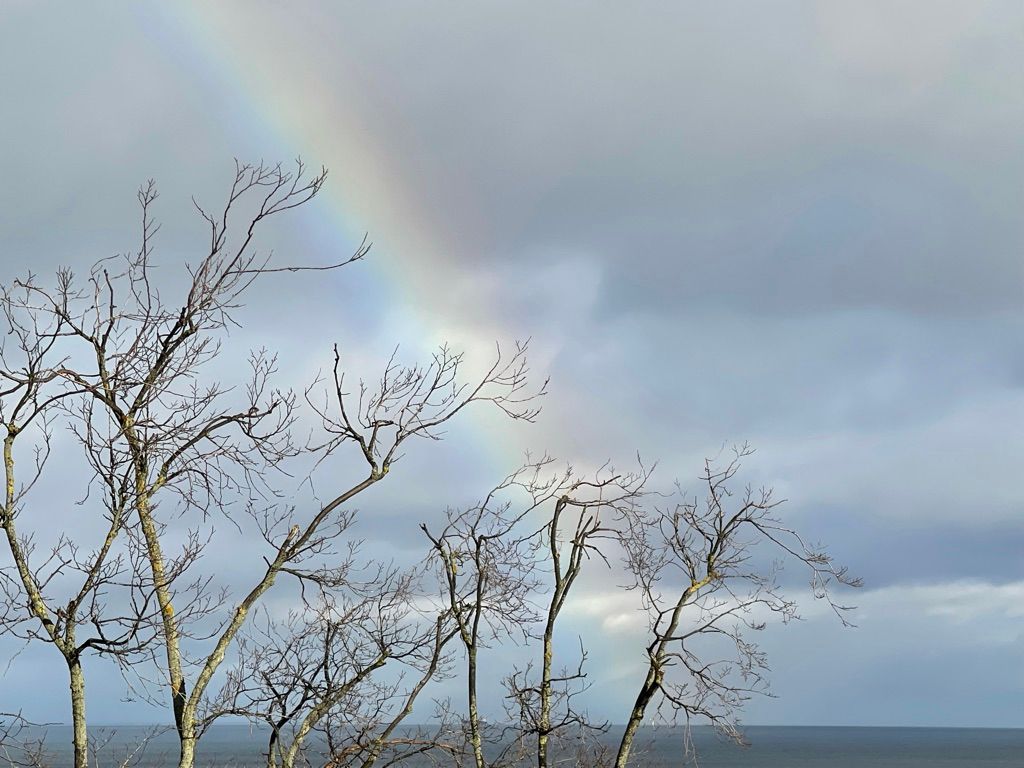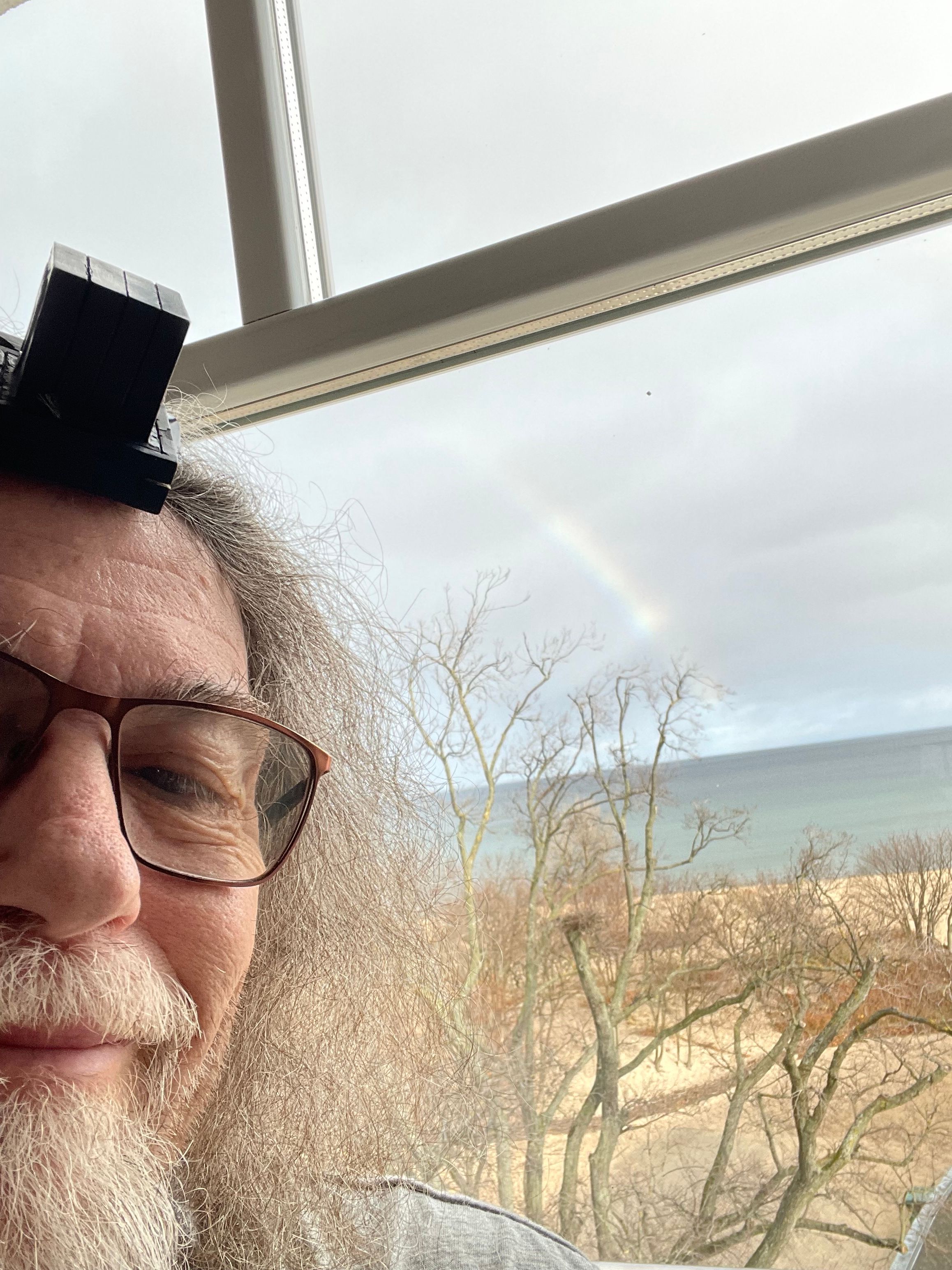 The train from Krakow to Gdansk/Sopot was almost six hours, but the most comfortable ride ever.  The US Infrastructure bill barely passed, which would provide an opportunity to upgrade our rail system. With food, drinks, internet, and electric outlets, the high-speed train outclasses anything we have in the US.  I spent a good portion of my trip questioning why our values in America don't include making life easier and more mobile, not just for the rich.  People have been so kind, taking care of me at every turn. Adam Koren, a friend of Marcin, drove me from Warsaw to Krakow and then on my last day, to the train station. And like Marcin, he parked his car and made sure that I got on the correct train. Marcin and Iza were the best hosts that I could have. They went far beyond any expectations. I felt like royalty during my trip. People in other countries express their love and appreciation of music and musicians. I now know why so many musician friends moved to or toured in Europe.  
When I got to Sopot, I checked in to the Sheraton Hotel. I needed to reward myself for the demanding schedule that I maintained. I had a room with a balcony directly overlooking the Baltic Sea. I had an indoor pool and spa. Quite exquisite. I had heard that my daughter-in-law's mom was very ill, and I put on my tefillin and davened by the window looking out at the beautiful scenery. Suddenly the ever-present cloudy skies turned blue, and a rainbow appeared over the sea. The "sign of the covenant" was a sign for our day because her mom miraculously recovered and was sent home the next day. 
Many things like that happen when I travel. In Africa, there was a hole in my mosquito netting. I was carrying a Torah to bring to the Abayudaya community in Uganda. The tape used to adhere the scroll to the Atzei Chayim (the Torah handles) was a perfect patch for the netting. Also, the first time I was in Poland, in 2009, I davened Shaharit in Auschwitz with the Cantors Assembly. I walked over to block 15, where my teacher Lipman Radzik z'l was imprisoned and tortured, wearing my tefillin. I prayed there with him in my mind, and it was a profoundly moving moment. I realized that my tefillin were not on the bus on the return trip. I searched and searched, but I must have left them there.  The next day, I was on a different bus that had returned from Auschwitz and found my tefillin there. I do not know how that was possible, but I thought that perhaps some soul needed my tefillin so that they could pray the following day.  Rabbi Radzik used to watch me putting on tefillin and comment about how I did it with so much love and caring. 
After a two-night stay in paradise, I rented a tiny apartment in the town. It was clean, warm, and had a balcony. I loved it! Thank you to Iza for finding it for me! 
Friday night service was in Gdansk in a small room/apartment in town. We decided to sit and not be so formal, as only about 15 people were there. Through the evening, the number grew to over 20. There were only seven Jews, but several others were in the conversion process, and others were deeply interested in Judaism. We had a lovely Shabbat dinner and stayed many more hours to discuss Jewish matters. I loved teaching about the meaning of the prayers and connections to the Torah portion. Iza (Rivka) and Alina, both my students and prayer leaders, have been doing a fantastic job. People sang the prayers loudly, confidently, and in Hebrew throughout the service. What more could you ask?  
On Shabbat morning, we had a service in the same place, and it was, once again, well attended with fantastic participation.  We talked for hours after the kiddush lunch, mostly about conversion and Jewish life in Poland.  Consistently, my love of Judaism in song and conversation seemed to inspire many people to research and learn more about their Jewish roots. That in itself makes my mission a success. 
Havdalah in Gdansk was one of the most unusual experiences in my many years of working with Jewish communities worldwide.  Because of the short turnover time in booking venues, we did a Havdalah concert in a church. Not a unique platform, but when we got there, there was no heat, incense was burning, and the images surrounding us were very imposing. I have never tried to play violin with a warm coat and a scarf wrapped around the place where my fiddle would usually sit. Nor with ice-cold fingers, colder than a Sunday morning Gospel show in early spring. We got through it, and the audience of over 60 people enjoyed it so much. We decided not to bench Havdalah as part of the show, and so afterward, we went to the back of the church, and about ten Jews stood around and chanted Havdalah in a place that has never seen anything like it--the priest also enjoyed it.  The basis of interfaith work is this--if you educate people to our customs, if you sing with them, sit with them and interact in a meaningful way, you create peaceful existence. Like my beautiful friend Peter Yarrow says, create pools of peace, and eventually, they will turn into an ocean of change.  
Sunday night was the first night of Hanukkah. Still the month of November but the 25th of Kislev nevertheless. I did a concert with Iza at a beautiful "black box" theater in Sopot. The place was packed, and the venue was professional, with great sound and lighting. Even the mayor of Sopot came by afterward because she had heard that the program was so sensational. One comment about the evening was very telling--I wore my fun Hanukkah tie, complete with dreidels and a menorah. I pointed it out to the audience, but most did not know the symbolism. I had to explain "dreidel" and the menorah to the listeners. There were just a handful of Jews, but many interested and some very curious. So many will say that they feel something in their soul about being Jewish, which explains their curiosity.  
Special thanks to some beautiful people who made my journey to the Gdansk area special. Maciej Kostecki drove us everywhere, and whose Jewish neshama is an inspiration.  Miroslaw Patalon, whose journey as a Jew by Choice is a fantastic story. Miroslaw is a professor with a tremendous intellect, understanding of Judaism and Hebrew, and a love of Yiddishkeit. Kasia Mazurkiewicz was the interpreter during my classes in Poland and on Skype with my Polish students. She is one of the founders of the Gdansk Jewish Community, and her presence at all of the events in Gdansk made it very special--she was the one who insisted that we do havdalah at the church--a deeply inspirational Jewish soul. Thanks to Grzegorz Piekarski-Reifer who arranged for our concert in Sopot at that wonderful venue-the promotional, technical work really made it successful! And of course to Iza who took care of everything along the way and sang so beautifully in our concerts. My next stop is Warsaw amid a covid surge. Glad that I planned a return on Wednesday instead of the following week.